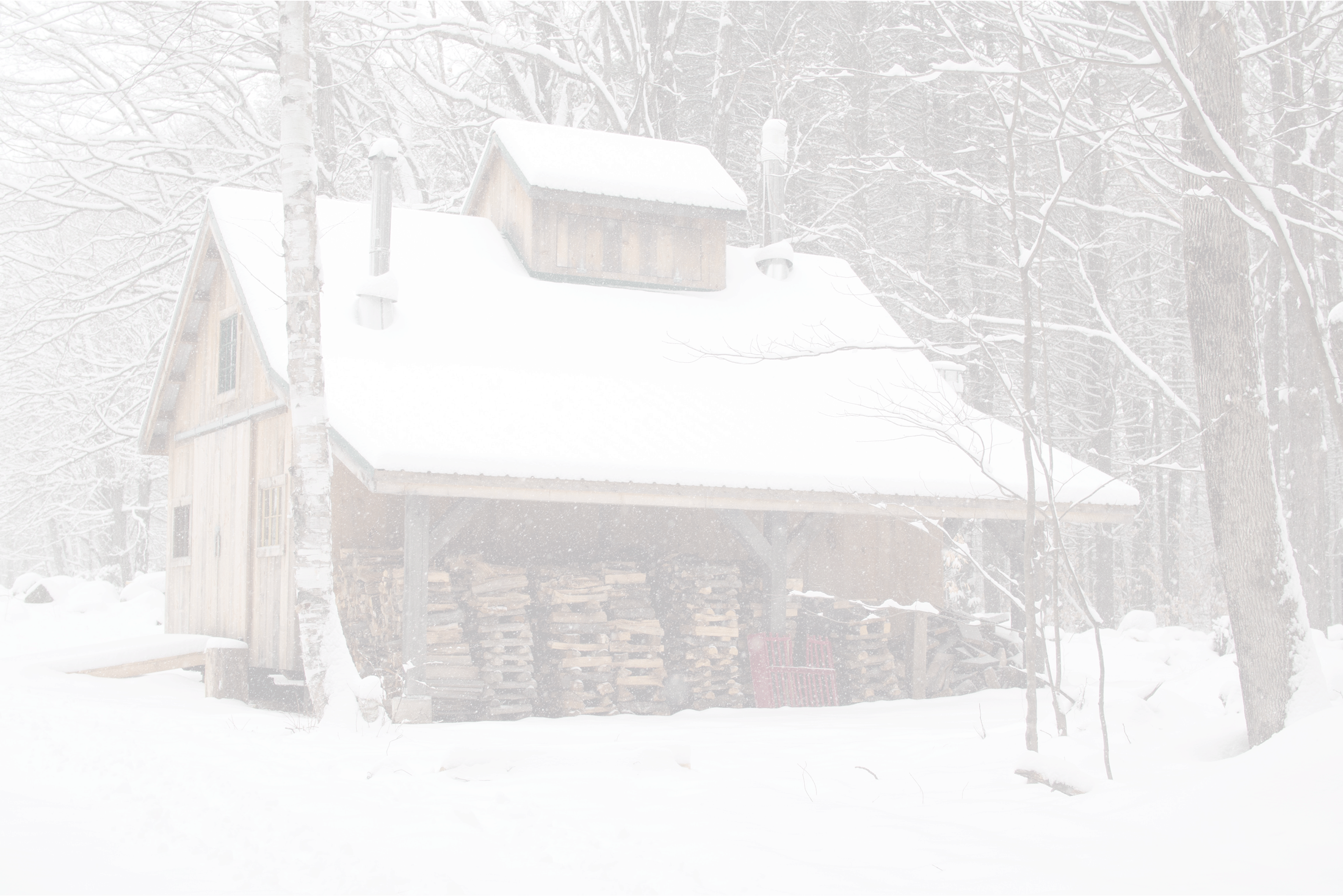 All Natural Sweetner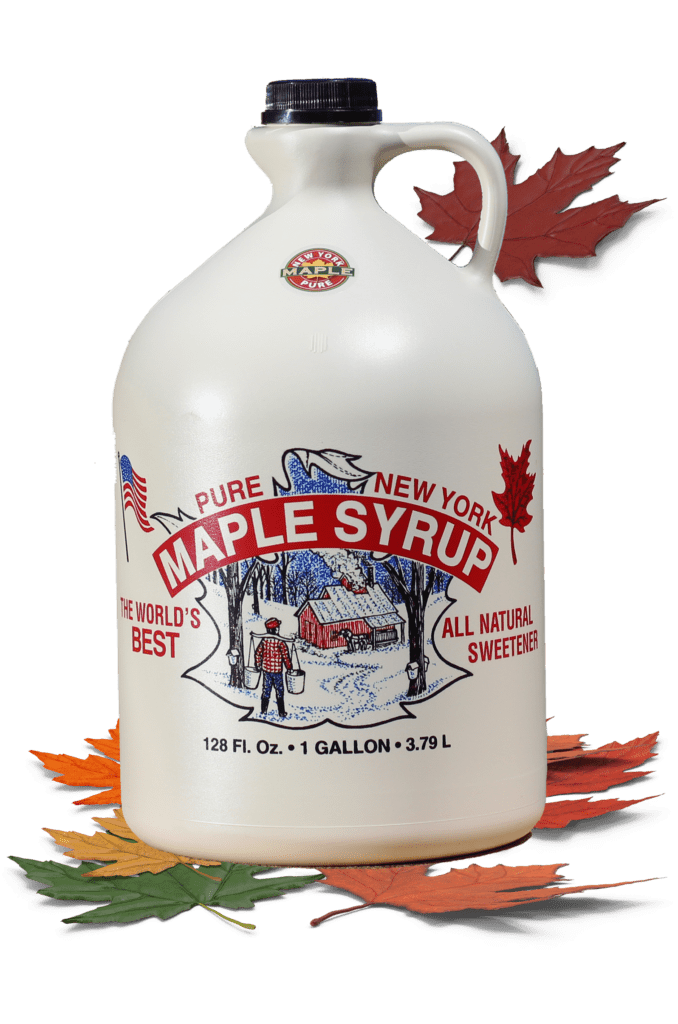 The World's Best
Maple Cream – One Pound
$

12.00
Maple cream is a sweet, smooth, spreadable, and delicious maple confection made from one thing: maple syrup! Try it as a spread on toast, on a peanut butter sandwich, or even as a glaze on meat. The possibilities are endless!
Note: To avoid separation and to maintain freshness, keep product refrigerated.
The World's Best
All Natural Sweetner
Stored properly, a sealed container of maple syrup can keep for several years
An unopened container of maple syrup can be kept at room temperature. It's recommended that once a container is opened, it be refrigerated in a plastic or glass container, and will last between three to six months before running the risk of crystallization.
Information
A quarter-cup of maple syrup is high in minerals
A 60 ml portion of maple syrup contains 100 percent of your recommended daily allowance of manganese, as well at 37 percent of riboflavin, 18 percent of zinc, 7 percent of magnesium, and 5 percent of calcium and potassium. Plus, the antioxidant levels are comparable to a banana or a serving of broccoli.
It takes about 40 gallons of sap to make one gallon of maple syrup
Most trees only yield between 35 and 55 gallons of sap in a season, so producing syrup is definitely a labor-intensive process. (But it's totally worth it…)

I only buy maple syrup from Marsha's Maple House. Their syrup tastes great, they ship directly to me, and the customer service is top notch! I have been a customer for many years and plan to be a customer for life.
Marsha's Maple Cream is SUPERB! It's rich in flavor and super creamy for spreading on just about anything! My kids love it too!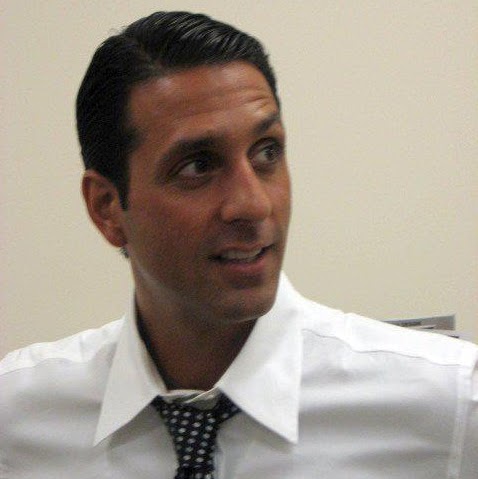 I love the maple products from Marsha's Maple House! I use Marsha's maple syrup in my oatmeal, on my pancakes, waffles and french toast, and even in my coffee! When my friends are over and they try the syrup, they ask "What kind of syrup is this?" I say, "It's the BEST maple syrup out there, straight from the maple trees in NY. It's Marsha's maple syrup!"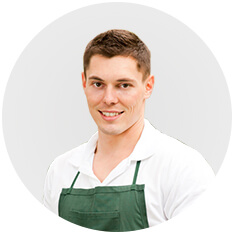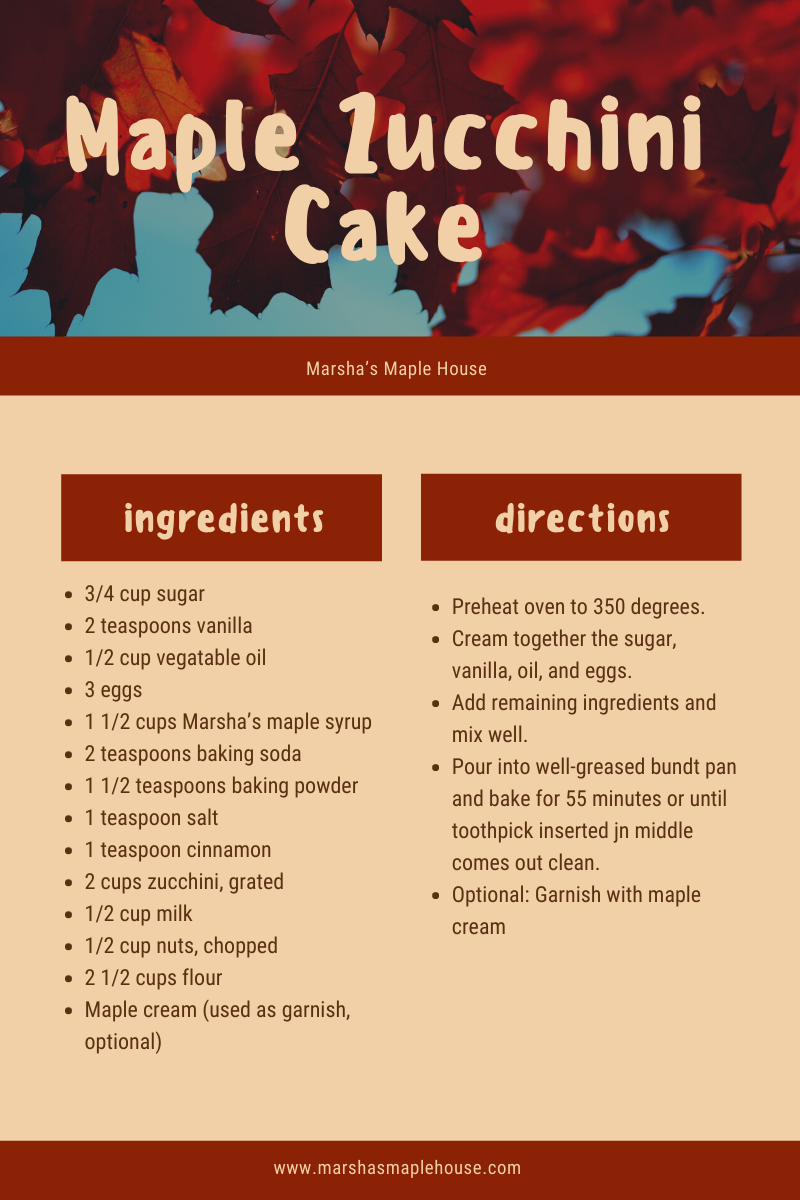 Maple Zucchini Cake
Does anyone have a garden that overproduces zucchini?! We do! Try this delicious recipe that will use up some of that zucchini in a tasty…