Welcome to Marsha's Maple House
a little story about us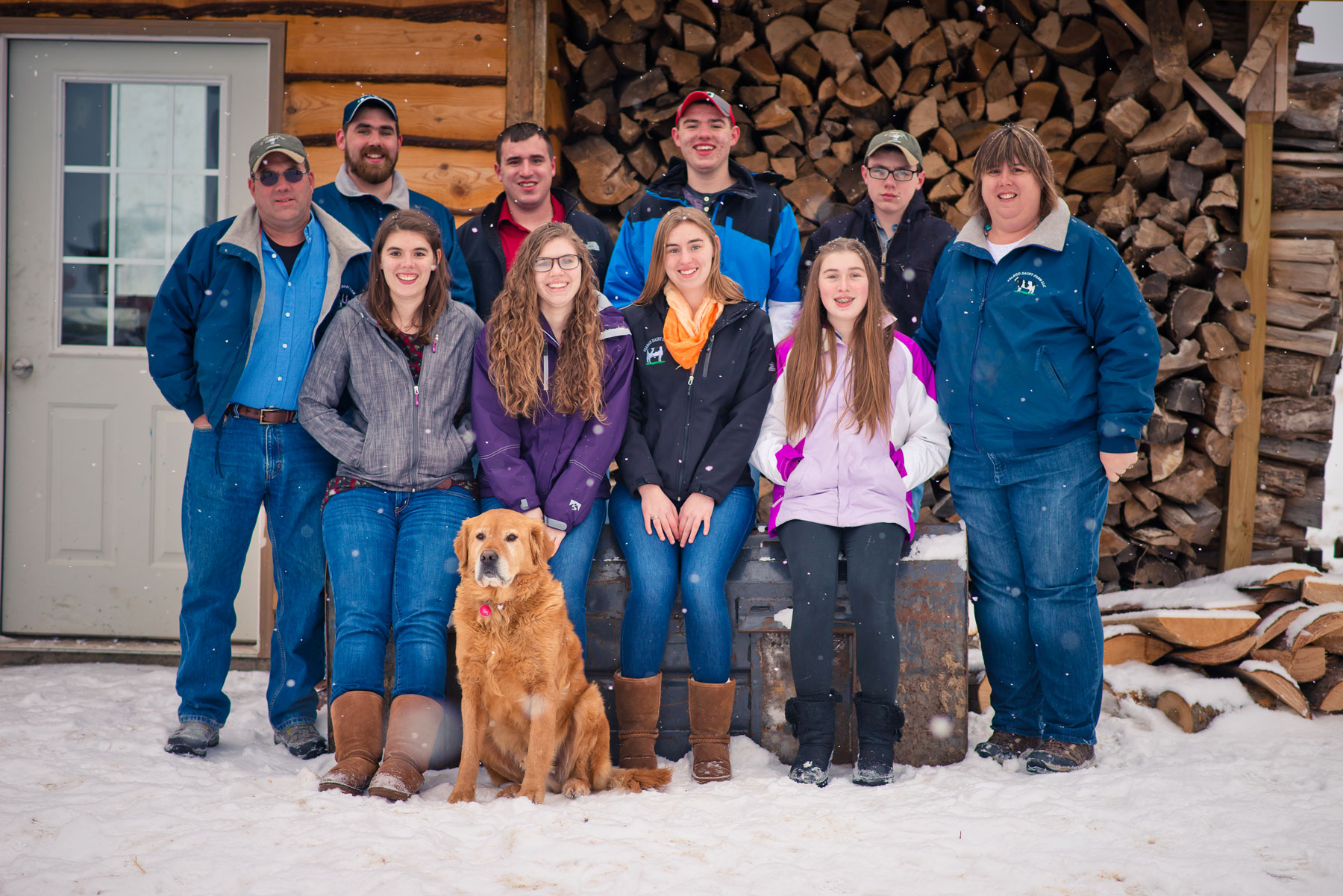 A FAMILY OWNED MAPLE FARM
We all have a story: Something that tells the details of our past to explain the here and now, something that makes us unique and something that makes us remembered. We are the Gokey Family: two parents, four girls, four boys. Steve, Marsha, Andrew, Amanda, Adam, Alison, April, Austin, Alex and Amy and this is OUR story.
1992: We started as a young, childless couple and started a first-generation dairy farm in Trumansburg, NY.
1997: We moved four kids and the dairy farm to Malone, NY where we currently reside.
Fast forward…
2015: Many years and eight kids later, we decided to venture into maple syrup production as a way to diversify. That January, our first taps went into a plot of maple trees we owned and at first, we did not have the facility or equipment to boil the sap into maple syrup. We made some agreements with some family friends who had a sugarhouse and ta da! we were on the road to making our very own pure Northern New York Maple Syrup!
2016: The summer of this year, we constructed our very own sugarhouse and purchased equipment to boil our own sap on-site.
2017: This was the first year that we boiled in our own sugarhouse and the end result was 300 gallons of maple syrup from the newly constructed "Marsha's Maple House".
2018: We became a member of the New York State Maple Producers Association and we also worked with a designer to create a logo for our new business. Most importantly, we signed a lease for a neighboring sugarbush, bringing us to approximately 6,000 taps!
2019: We switched our wood-fired evaporator over to fuel oil, purchased a new Reverse Osmosis system, installed an automatic draw-off system, purchased a brand new 7,000 gallon collection tank for sap and rented another sugarbush bringing us to a total of 9,000 taps for this year.
2020: So far this year, we have made a lot of exciting changes! We have recently added onto our existing sugarbush and purchased a sap house to ease in sap collection in the woods. We have also built onto our sugarhouse so our holding tanks for sap are enclosed and under cover.
This is a story that will continue to be written for years to come. This is OUR story.
Why Choose Pure Maple Syrup?